Simonelli Group reveals the names of the eight entrants that in May will start their adventure of the 2020 Simonelli Youth Academy – italian edition. They love to travel, enjoy sports, and appreciate books, but they all have one particular thing in common: the passion for coffee. This passion will grow and evolve, and their professional skills will increase during the programmed classes held in the Simonelli Group headquarters. The winning students are Muis Budzaku, Serena Falcitano, Cristian Fry, Ilenia Galli, Riccardo Grigoletto, Giada Lucidi, Serena Pagliarini, and Marco Pezone.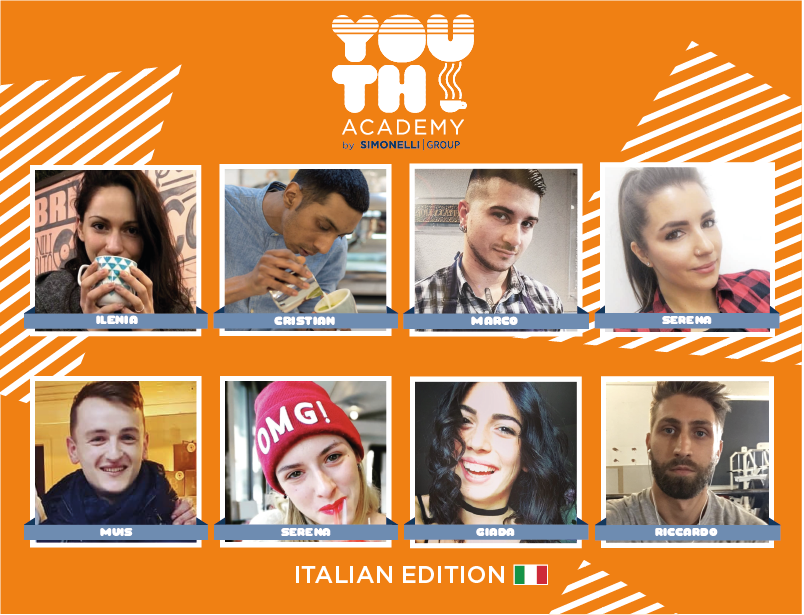 This year, Simonelli Youth Academy chose 8 participants instead of 6 like previously announced because the trainers desired to give a chance to two more unique profiles that will undoubtedly contribute to the growth of high-quality coffee in Italy. 
These are only 8 of the many students that will be engaged in Simonelli Youth Academy around the world. Soon, the winning names of the SYA UK edition will be announced, and more contests will be launched in countries worldwide.
We are eager to start this edition; however, to safeguard the health of the students and all internal personnel, we decided to postpone the first courses confirmed this week directly to the month of May. As soon as we overcome this difficult period that Italy is facing, the Simonelli Youth Academy group will be able to explore and expand all the passion for coffee